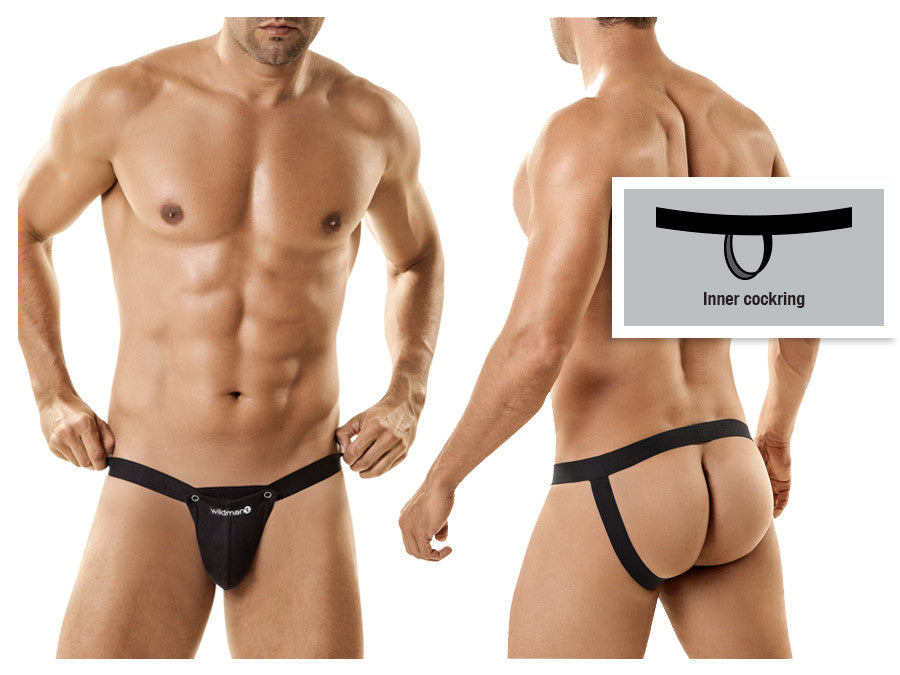 Wildmant
Wildmant WT14B Ball Lifter Jockstrap Color Black
$ 23.40 $ 26.00
The WildmanT Ball Lifter Jockstrap provides coverage only where it counts, plus an extra sexy bonus. Inside the snap off pouch, there is a hidden c-ring that comfortably holds your goods, giving you an up-and-out boost that looks great and feels super supported.
Refer to size chart to ensure you choose the correct size.
Composition: 94% cotton, 6% spandex.
Stretch cotton is soft and comfortable against your skin, and retains shape and color through wash and wear.
Snap-off pouch contains inner c-ring to lift and define, giving you an extra bulge boost.
Wide rear straps.