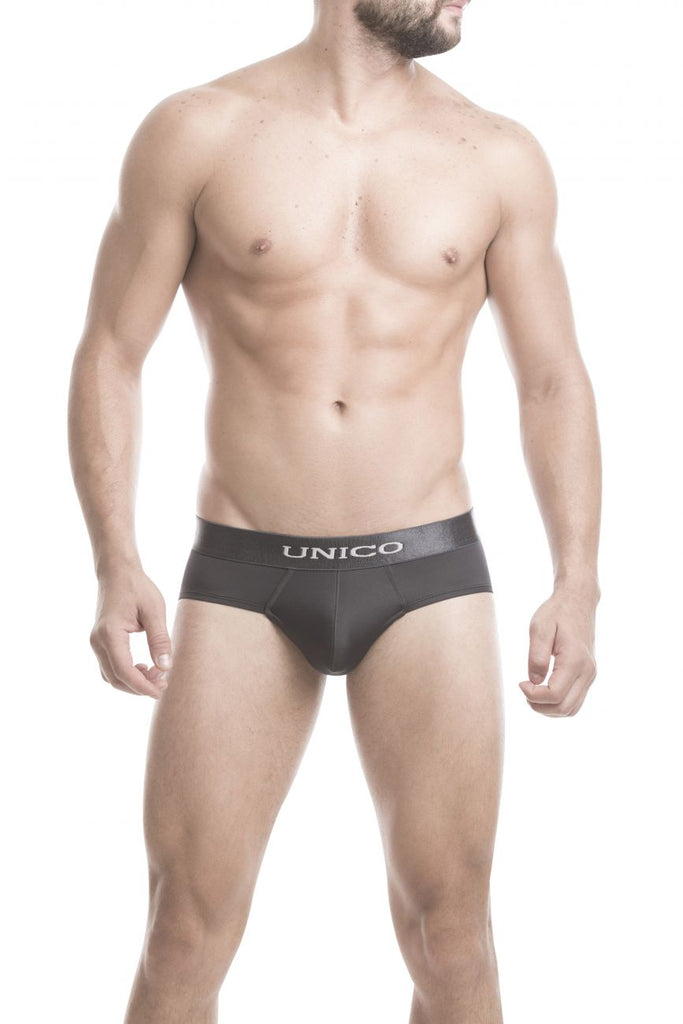 Unico
Unico 1600050396 Briefs Asfalto Color Gray
$ 10.92 $ 21.84
The Unico 1600050396 Briefs Asfalto is a modern take on the traditional men's brief. It's made from super stretchy microfiber fabric that feels silky soft and provides a trim, modern fit. Wear these stylish briefs for any occasion you want a basic with a fashionable twist.
Hand made in Colombia - South America with USA and Colombian fabrics. Please refer to size chart to ensure you choose the correct size.
Composition: 93% Polyamide 7% Spandex. Stretch microfiber fabric forms an ultra sleek, body defining fit.
Wide elastic logo waistband.
Pouch is contoured for support and definition.
Low rise brief falls just below natural waistline.