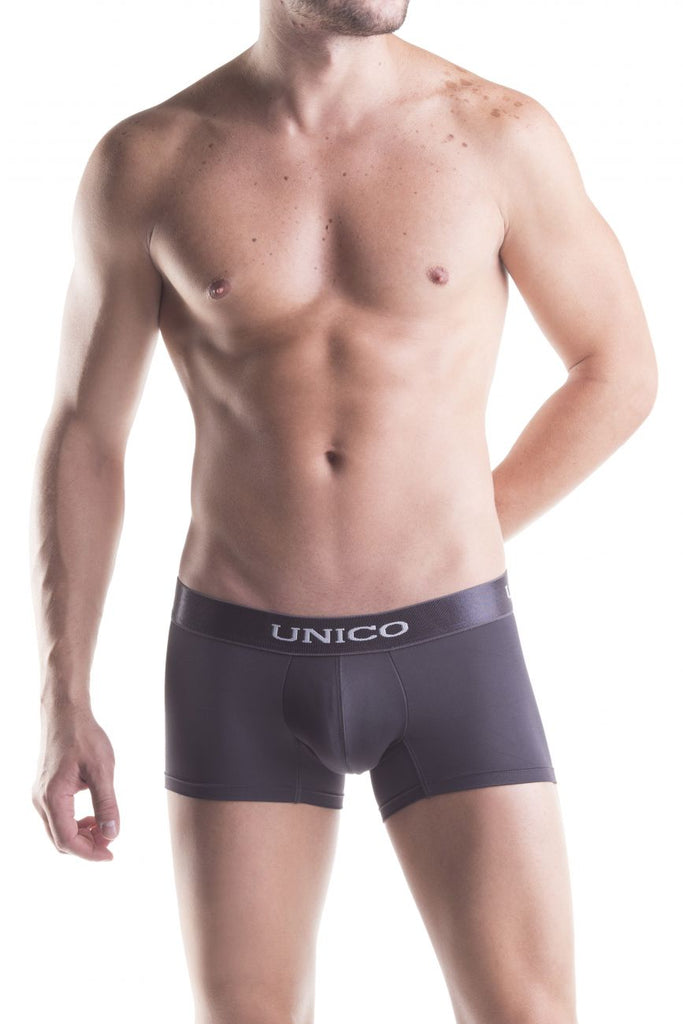 Unico
Unico 1200080396 Boxer Briefs Asfalto Color Gray
$ 20.35 $ 23.94
The Unico 1200080396 Boxer Briefs Asfalto provides full coverage in a sleek, body-defining microfiber fabric that will have you looking and feeling you absolute best. The classic pair that you must have in your selection. Center rear sew allows for a better fit.
Hand made in Colombia - South America with USA and Colombian fabrics. Please refer to size chart to ensure you choose the correct size.
Composition: 93% Polyamide 7% Spandex. Stretch microfiber fabric forms ultra-smooth, body-defining fit.
Full coverage trunk-style boxer brief.
Uniquely shaped pouch is contoured for lift and support.
Wide elastic logo waistband.