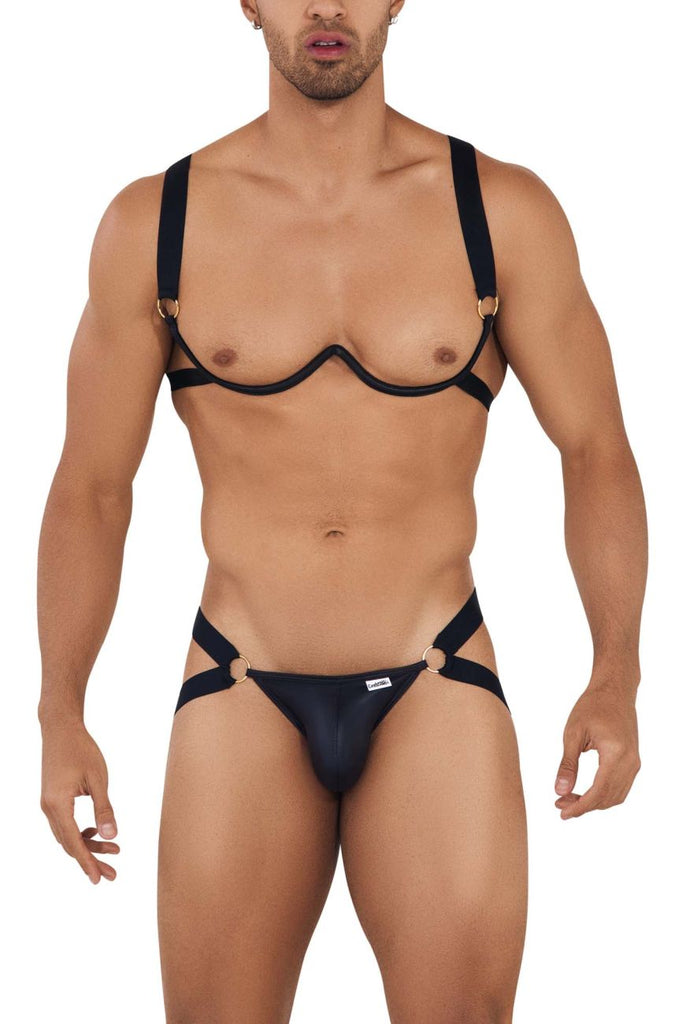 CandyMan
CandyMan 99731 Harness-Bra Two Piece Set Color Black
$ 42.92 $ 50.49
Introducing our stylish and versatile Harness-Bra Two Piece Set, the perfect combination of fashion-forward design and ultimate comfort. This set is an absolute must-have for those seeking to elevate their wardrobe with a touch of edginess and allure.
Please refer to size chart to ensure you choose the correct size. Hand made in Colombia - South America with USA and Colombian fabrics.
Composition: 86% Nylon 14% Elastane
Naked back.
Elastic bands.
Wash Separately, Drip Dry, do not Bleach.
The following video contains no dialogue or narration. Music only. Please use Tab key to play the video.